I sulked in the sadness of the changes of my life, things are not the same.
Everything came fast and easy for me. I started working at a young age and eventually went up the ladder of my career earlier than I thought. I became the manager of an international pizza and pasta restaurant chain in my early twenties. I was also blessed to have met the person I am destined to be with, my wife, with whom I have a lovely daughter.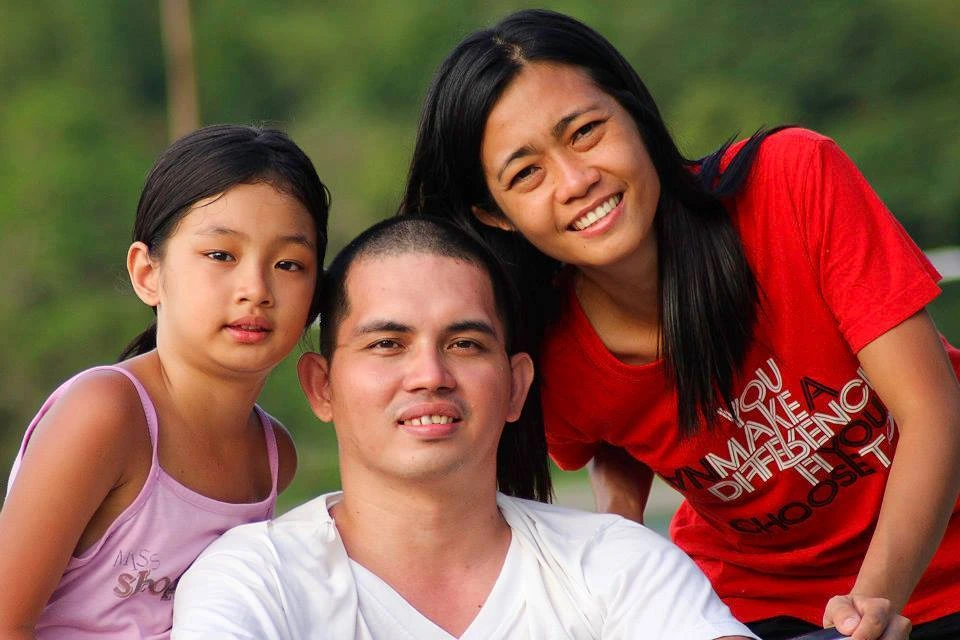 My life was at its peak, it was flourishing, making me look at life and my tomorrows brighter than ever. I started to make plans for myself, my career as well as for the future of my family. It all looked wonderful, as if all my dreams are slowly unfolding turning into beautiful realities. Excitement was all over me.
But the frightful days started just as when my hopes and dreams filled me.
In 2009, my legs literally numbed. I suddenly couldn't move them. There was an electrifying sensation at my spine which I thought was just an insect bite but when I woke up the next morning my world changed.
All the while I thought I only had a mild stroke and that as soon as I get my medications things would get back to the way they were. I could get back to my routines and be back with my life. However, my condition was different and far from my expectations because I was diagnosed with Acute Tansverse Myelitis, it is an inflammation of both sides of a certain section in the spinal cord. And it's getting complicated as the days, months and years pass. I couldn't move the lower part of my body so my activities are limited. I have to be confined in a wheelchair just to get around.
I sulked in the sadness of the changes of my life, things are not the same. I have to learn and relearn life from where I am now and every day is a constant struggle. But all these and all the other thoughts of denials, regrets and miseries, I have buried along with the past.
Though yes, there are infrequent moments of remembering and wallowing when I get to think of my condition but I would always get back on my feet and be happy with life and with what I have because I see my mornings as wonderful second chances to live and relive life at its best. After all, it is still a beautiful world.
ALLAN ANTANG
Contact Info:
[email protected]
(+63) 905 734 1582