If you believe in God and have come to know him as a loving and caring Father, how would you respond if all of a sudden your life takes a 180-degree turn, perhaps… for the worse?
Growing up, I've always been a good son. Being the eldest of five, I took upon myself the responsibility of setting a good example to my younger siblings by doing my best in school, work, and at home.
I grew up in a Christian family, went to church every Sunday, and lived my Christian values as best as I could. I wouldn't say that my life was perfect back then, but I know I was only moving along the pace of the world around me – not really sure where I'm headed for.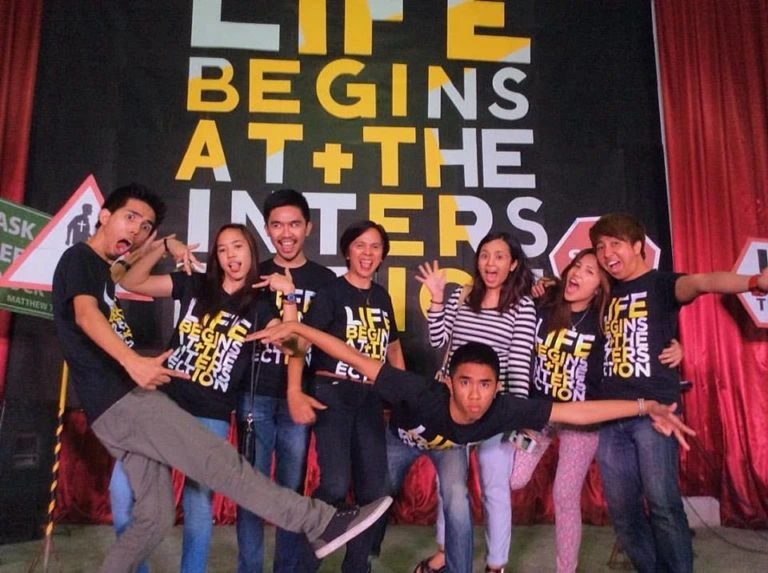 I thought being a good son, going to church regularly, getting a degree out of college, and having a decent paying job was all there is in life until I got into a life-changing accident at a beach with all of my siblings.
In January of 2017, my family and I went to Pangasinan to celebrate my sister's birthday with her boyfriend's family as our host. We went to the beach to celebrate but as we were swimming, all five of us got caught in a riptide (undercurrent).
Fearing the worst, I instinctively attempted to save my siblings one by one, but capable as I was as a swimmer, my body didn't hold up to the stress and forces I was fighting with. It was at that point that I decided to let go and let the cold, murky waters swallow me helpless. Fortunately, my siblings and I were rescued just in time, but I had to be rushed to the hospital to get medical treatment.
The incident at the beach was only the precursor to this life-changing event, which I never saw coming at all. One Saturday morning, only a few days after my near-drowning experience, I started to feel extremely weak and restless inside a Grab car on my way home from work.
I started to lose control of my left limbs, as I felt becoming incontinent while hearing myself slur words which were perfectly clear in my mind. I asked the driver to take me to the hospital instead.
To say that I was terrified at that moment is an understatement. At the back of my mind, I knew that things will never be the same again. And I was right. The doctors could only tell me that the stroke was possibly due to a trauma in my carotid artery, which created a blood clot in my brain – but I know in my heart that it was more than just that.
My journey from physical well-being to having a disability may not have been a long and arduous one like the others who were even born with limitations because from what I have experienced, stroke can happen to you at any point in your life – healthy or otherwise. And it happened to me as a healthy young adult.
Fast forward to two years later, I'm still living with a handicap on my left side. I walk funny, and I sometimes lose control over my emotions whether it be over happiness, anger, or sadness. But I have come to terms with myself by staying grounded to who I was and who I am now, doing things within my control, loving myself more, and entertaining new (and exciting) possibilities in this particular season in my life, which by far, I can say, is the best.
Living My Best Life Now
There's no secret to having the "best life", after all, "best" for me is a life centred on God. With a renewed faith and understanding of my purpose, I am most hopeful of the future, unafraid of the new challenges that may come my way.
Throughout my journey, I've come to learn that everyone has problems, which may come in different shapes and sizes, through which we will become better individuals. I've also come to understand that as a Christian, though it's hard to see God's goodness in every situation right away, His promises and provisions are always enough to sustain us even at our lowest. He never comes in too late or too soon in the picture. This important truth in my life has drawn me so much closer to the Lord than I ever was before.
His provisions and guidance are always available to His children. He is good and powerful. The most exciting revelation in my life is that I cannot love my God for only the good things that He gives me, but even also through the bad. By embracing this powerful truth down to my very core, I have come to achieve a higher level of faith and relationship with the Lord. Becoming part of Virtualahan is just a confirmation of God's wonderful plan for me as this will help me become a channel of blessing and encouragement to many people. I know that this is my purpose in this life.
BENJ VERA CRUZ
Team 29