Instead of blaming my condition, I make it as my driving tool to motivate me more…
"Disability is not a hindrance to success," a quote I've always seen on top of our classroom board. My name is Nova Mae Llanos. When I was five years old, I asked my grandfather why my friends in our neighborhood wore white shirts with collars and skirts with black and white stripe pattern. He told me that they are wearing school uniforms because they go to school.
At that age, I was already drawn with the idea of going to school. I liked how they look especially in those uniforms. They looked so pretty and smart. But my grandfather told me that I could not go to school because I have a disability.
I never went out outside my grandparents' house because it was too dangerous for me especially with my condition. But my determination to go to school was beyond my grandparents' will so they finally decided to enroll me at a nearby elementary school.
At school, I was a year younger than most of my classmates because of the good result of my entrance examination. I skipped kindergarten and went directly to Grade 1 which was very unusual for a kid at the age of six years old. I tried to blend in with the other kids but it didn't go well.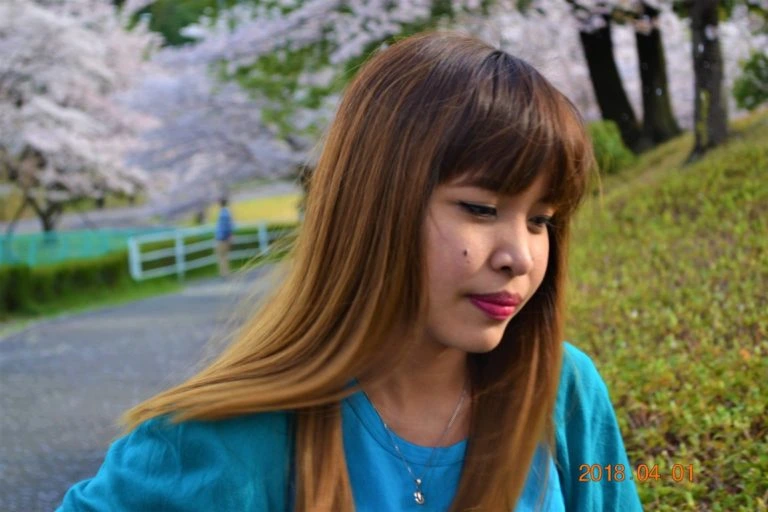 Every time they would see me, they would throw papers at me, make funny faces and laugh as loud as they could. Being different was difficult, but I was able to overcome the bullying and discrimination with the help of my loving grandparents. I was taught to be brave no matter what happens because life is so beautiful even though I was born like this.
When I entered high school, I got scared. I was scared of facing new people and be with a new environment. Who wouldn't? Fear of the unknown is something that people go through.
The six years that I spent in elementary were far different from my four years in high school. It was another set of years of challenges. I acquired skills I never thought I was capable of. My teachers encouraged me to be better and not to fear facing people. I became one of the top students in the class. I was exposed to contests, trainings and seminars that developed my skills and improved myself as a whole. I was constantly asked to be the representative of my school in different competitions like poster-making, orations and essay and news writing. I learned the value of winning and losing, as these are always part of life.
At my Junior-Senior Prom, I got to wear a long gown and high heels. I felt like a princess and everything was like a fairytale. I was slowly crawling outside my protective shell. I opened myself to people and met a lot of wonderful friends and realized that life is indeed wonderful and full of surprises. The once feared high school, became the happiest days of my life.
College was another story. Fun and struggles came intertwined. But this time I was more serious and focused because college would determine my career. I graduated with a degree in Information Technology with honors and I felt very proud for myself because I was able to keep my promise to my loving grandfather.
He promised me that he would hand me my diploma on my graduation but he died before he could keep his promise. He died when I was in third year high school. He may not have witnessed my college graduation but I know that he would have been proud of me if he was alive then.
My college graduation was a wonderful moment for all of us because my family especially my parents were all so proud of me.
Life continued after college. I went through the process like everyone else. I applied for jobs and finally ended with my first employment at the BPO industry. I was hired but wasn't able to work for long because of the limitations of my physical disability. Transportation is a big challenge for me. With a heavy heart, I decided to resign because I had to prioritize my health over anything else.
After I left the company, I decided to work as a freelancer data marketer. I had the chance to work directly with my American boss. I experienced a lot of things like travelling and attending trainings to help nurture my work. However, due to unforeseeable factors, I had to quit my job again and chose to improve my digital skills. I enrolled at Virtualahan to be updated with new things and acquire new skills that are useful in my field, after all technology is constantly changing.
And now, because of Virtualahan, I am now working as a web developer in an outsourcing company. Recently, I was chosen as a representative for an event hosted by the government to share of my story to inspire other people.
I may be differently abled to the eyes of other people but I know my strengths. And instead of blaming this condition, I will use this as my driving tool to motivate me more in achieving my goals—to make my family proud and to give a good life to my future family.
I may be imperfect in your eyes but I am perfect in God's eyes and the people who love and accept me the way I am.