Rather than a victim, I see myself as a survivor.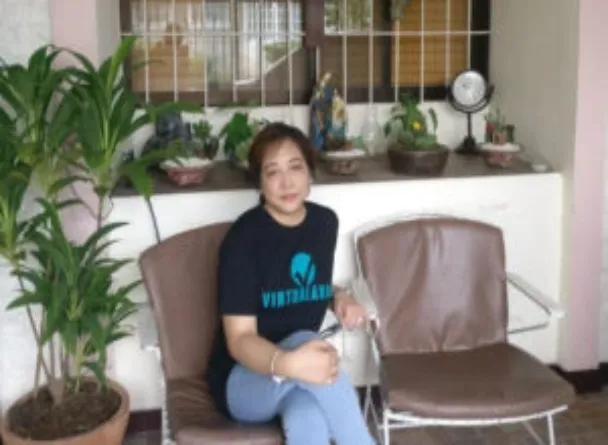 I just turned 47. But thirty-two years ago, my family and I never expected I would reach this age. We all thought I would not survive my first condition. I was ready to accept my fate that at my youth I would lose my life, but my mind and soul wouldn't just give up.
I know the Lord spared me so I could share my stories of life, living and surviving in between. So let me give the highlights of my psychedelic life.
Last Moments in the Sun: My First Battle
At 14 years old. I loved the beach. I loved getting a sunburn. I lived to see the sunset as it meets the sea in the horizon. These were the best moments that I could remember in my youth and the sun was an important part of it.
It had been a tradition that every summer my whole family would go to the beach. So my siblings and I would look forward for it every year. There's just something magical about the combination of the beach, the sun, the sand, the people and the season. But I never thought that at 14 it would be my last time to see that magic.
That summer, I was just a high school freshman, I was diagnosed with SLE (Systemic Lupus Erythematosus), commonly known as lupus. It is an autoimmune disease that attacks healthy tissues in different parts of the body.
Back then, in the early 80s it was not as common as it is now. It just became known to many after the former president Marcos had it, which eventually caused his death.
Little was known of this disease then, except that the sun was, for those with SLE, their worst enemy. My doctors decided that I should rest from school for a year. And I did. I skipped a year and watched life go by from my window but I did not mind.
People Fought for Freedom, I Fought for Life
Fifteen years old. My parents transferred me to another school that had more trees and better shade just so I could avoid the rays of the sun. We found the school which was just near my dad's office.
By this time, we were still unaware of the symptoms of my condition. We saw dark marks on my legs which we thought were just caused by my tight socks not knowing that it was already the start of my edema.
In July 11, 1986, this was just a few months after EDSA People Power, I had a series of vomiting and loose bowel movement for the next few days which weakened my body. I was rushed to the hospital and there I spent the next 217 days in the hospital bed, where 51 of those were spent in the ICU. I technically lived in the hospital for almost a year.
I was Medical City's first Lupus case of that degree. I underwent one major surgery and the doctors gave me six hours to survive. Three minor surgeries followed and innumerable complications tortured me thereafter but my will to live was bigger and stronger than my lupus. Surviving SLE at this point in my life felt like my second lease at life.
(See part 2 of this article)
MONIQUE FOJAS
Batch 21